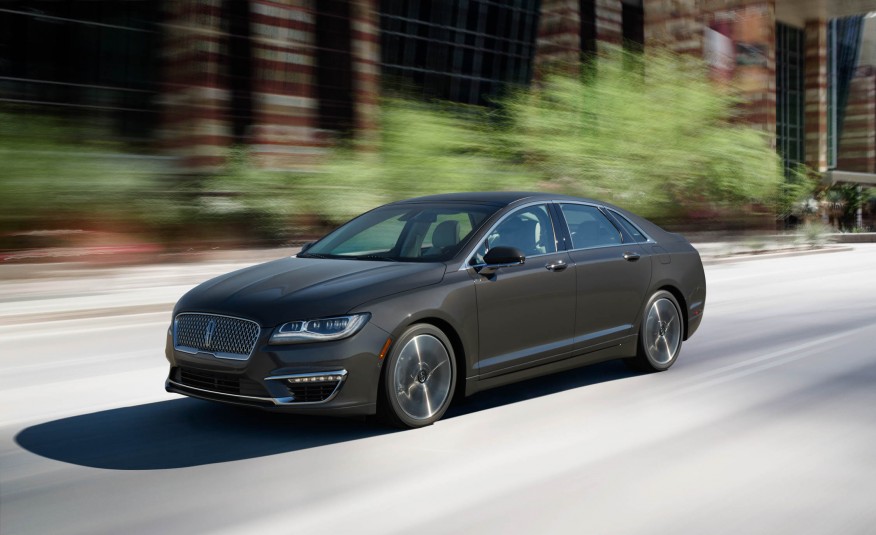 The approach of the new year models being released is the time when we can look to see what we can expect from the new lineup. One new addition to this lineup is the 2017 Lincoln MKZ. This new model has added several changes and improvements over models from previous years.
The redesign of a new year model, often is not really a change of design or features, more often it is simply changing aesthetic qualities that give the appearance of something new. This is not the case with the 2017 Lincoln MKZ. Lincoln president, Kumar Galhotra, said "Our customers are looking for three attributes in a luxury midsize sedan – technologies that ease their everyday experience, a beautiful design that is crafted with attention to detail, and a vehicle with impressive power that makes it a pleasure to drive." These three attributes have apparently been the focus of the new changes made to the Lincoln MKZ. Many of these new changes are things like, adaptive cruise control, a high-quality audio system, and enhanced parking assistance.
Lincoln, being the luxury brand that it is, provides a beautiful interior that is sure to give the feeling of comfortable luxury it is known for. Some improvements over previous models for the interior include the easier access USB ports and temperature control, as well as a floating center console control and touchscreen. The audio is immersive, with 20 speakers directing noise towards the center. Refinements of the controls for the Lincoln MKZ provide for a smoother and more comfortable experience for the family to enjoy on long road trips wherever they may be.
The interior of the vehicle is not the only thing to take note of. Outside, new and sharper LED headlights have replaced fog lights that previous models sported. Another optional feature is the retractable panoramic glass roof. The engine is one of the biggest changes from the past, a 3.0-liter GTDI V-6, allowing for 400 horsepower and 400 feet of torque. That kind of power is a big leap from the horsepower of previous models. This power is also paired with safety, with the MKZ using ultrasonic sensors to provide the parking assist with surround awareness. Adaptive cruise control also allows for the adjustment of speed depending on traffic conditions, as well as automatic stop if the driver fails to apply the brakes in time. All of this can be summed up to mean that the safety of the driver and passengers is a top concern, and is addressed accordingly with the safety features offered by the MKZ.
The 2017 Lincoln MKZ is a great example of a luxury brand that focuses on comfort and safety for the driver who wants both in a vehicle. Whether it's a family, or a single driver, the MKZ has got it covered with luxury and style.